The Climate Center
Action Fund
---
The Climate Center Action Fund works to empower and elect champions for a climate-safe future in California.
Our Vision
---
We believe in thriving, healthy communities.
We envision a future where everyone in California enjoys clean air and water, renewable and reliable energy, healthy food, thriving nature, and more.
California has the tools and know-how to make this vision a reality — if our elected leaders act with the urgency the climate crisis demands. California must put policies in place as soon as possible to accelerate equitable climate action, putting us on track to remove more climate pollution than we emit while securing resilient communities for all by 2030. That's how we'll keep our friends and loved ones safe from worsening climate disasters, create millions of family-sustaining jobs, and give everyone the chance to thrive in the clean energy economy.
The Challenge
---
The climate crisis is hitting harder and faster than scientists predicted even a few years ago.
Devastating wildfires, toxic smoke, extreme heat, and crippling drought have become the new normal for Californians, disproportionately harming people of color and lower-income communities. This crisis requires bold, comprehensive government action now. Our own elected officials admit that California, historically a global climate leader, has fallen behind.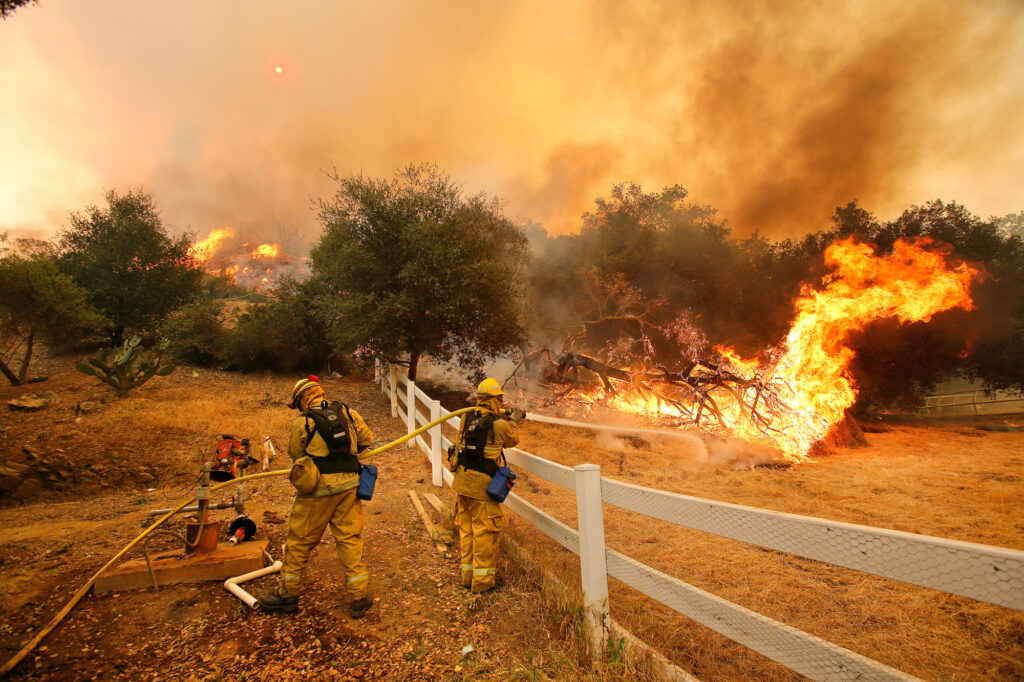 For decades, oil and gas corporations and their allies have stalled climate progress in Sacramento. Today, they continue to use their money and lobbying influence to block policies that would phase out fossil fuels, grow the clean energy economy, and invest in climate resilience.
For California to lead the way to a climate-safe future, we need elected leaders who are accountable to the people, not fossil fuel corporations.
Our Solution
---
Building power from the grassroots up.
We're working to break the stranglehold oil and gas interests have on the California state legislature.
We build connections in communities — facilitating conversations neighbor-to-neighbor — to educate and mobilize voters in support of climate champions. Our organizers knock on doors, host house meetings, and cultivate neighborhood leaders to foster community participation in our democracy. This "boots on the ground" approach is what flipped both Georgia Senate seats in 2020, and it's what's going to elect a cohort of climate champions in California in 2022 and 2024.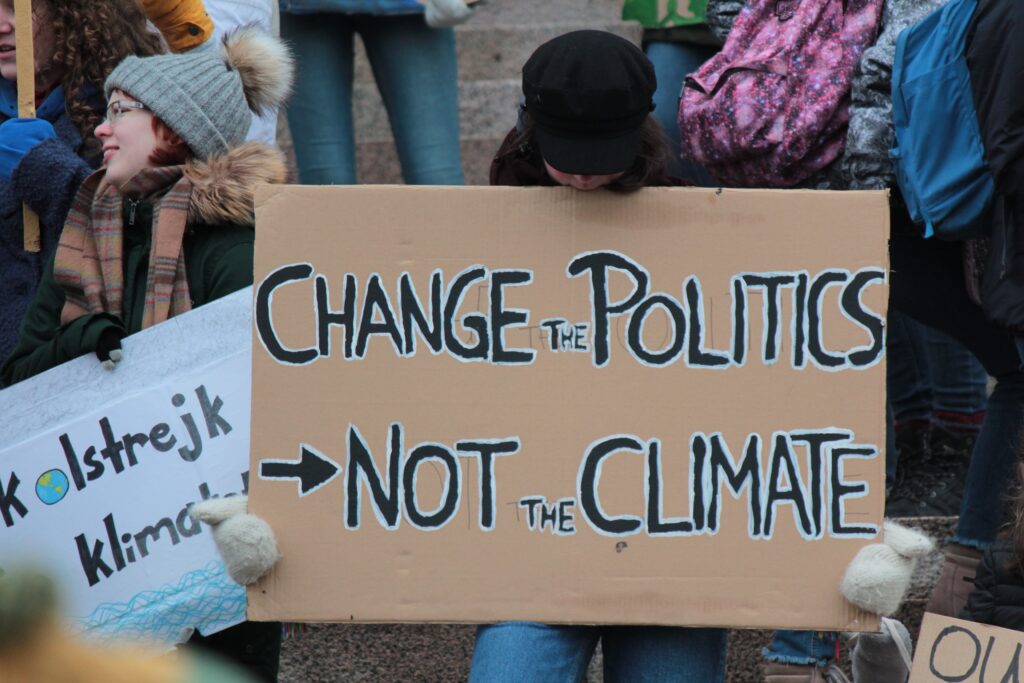 We're working to elect and support candidates committed to:
Following the latest science.
Prioritizing climate justice and ensuring equitable access to climate solutions.
Securing a just transition for fossil fuel workers and their families.
Together, work in communities will break the logjam in Sacramento and put people before polluters.
"Why do I need to knock on doors? Because knocking on doors is how we turn out our voters. Knocking on doors is how we win. When we reach out to new voters and knock on doors, we win. It's that simple."

– Stacey Abrams, Founder of Fair Fight Action in Georgia
What you can do
---
We're building a movement to hold California's elected leaders accountable to Californians, not oil and gas corporations.
You join us by:
Making a contribution to support our work. The oil and gas industry has spent millions of dollars to obstruct climate action in California, but we have you on our side! Make a donation today using our secure online portal.
Volunteering your time. Right now, we're looking for volunteers in California State Senate District 8, in the Sacramento area, and California State Senate District 20, in the San Bernardino area. If you're interested in mobilizing your community for climate action, please reach out to actionfund@theclimatecenter.org.
For more information and ways to take action on California climate issues, visit www.theclimatecenter.org/take-action.